Mentoring Staff
Liza Pike (@lizap) is the New Media Mentors project director. Liza was also the founder of Resource Media's California office in 1998, where she helped shape the overall growth and direction of the organization and was lead strategist on a number of campaigns and projects. Prior to joining Resource Media, Liza was a press officer for the Natural Resources Defense Council in San Francisco and worked with the Center for Investigative Reporting as program and marketing director and in a number of other capacities. Liza has written a series on household toxins for national newspapers, a guide to environmental communications for the Packard Foundation and a quarterly update called The Feed on different aspects of the new media landscape. She is currently on the board of Free Press.

Raven Brooks (@ravenb / Facebook) is the executive director of Netroots Foundation and Netroots Nation, and oversees the New Media Mentors program with Liza. He's led the growth of Netroots Nation from a volunteer run effort to the country's premier progressive gathering, added an international component and expanded the programming to include infrastructure and capacity-building programs. Raven is a member of the San Francisco New Leaders Council advisory board and the Good 360 Digital Advisory Board. He lives in San Francisco with his wife and two cats and is an avid runner, cyclist, hiker and outdoor enthusiast.
Melissa Foley (@melfoley) is the new media program director for Netroots Foundation, and the primary mentor for the New Media Mentors program. Prior to joining NF, she worked as a senior member of the online communications team at Al Gore's Alliance for Climate Protection and as director of marketing and operations for a web-based social enterprise. Melissa holds a master's from Pepperdine University, and a bachelor's from UC San Diego. She lives with her husband and daughter in Berkeley, CA.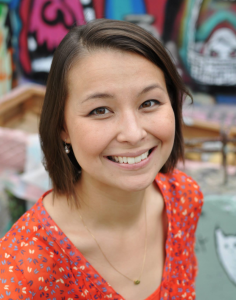 Tanya Tarr (@nerdette / Facebook) is a senior mentor with New Media Mentors, supporting change for organizations so that they can change the world.  She has worked in electoral and union campaigns for 15 years, most recently as Director of Legislative and Political Mobilization for the Texas American Federation of Teachers. Tanya is a graduate of Carnegie Mellon University and the Heinz Graduate School of Public Policy and Management, with a master of science in performance measurement. Tanya lives in Austin, Texas with her husband, Mykle, and their much beloved dog and rescue cat.
Advisers
Lisille Matheson, independent consultant, founder Gateway High School
Natalie Foster, Executive Director, Peers.org, former CEO, Rebuild the Dream
Jane Levikow, Director of Sponsored Projects and Funds, Rockefeller Philanthropy Advisers
Sophie Sharp, Vice President of Strategic Planning, Wells Fargo Bank
Berit Ashla, Executive Director, the David Brower Center
Martin Collier, Executive Director, Glaser Progress Foundation
Anna Lefer Kuhn, Executive Director, Arca Foundation