After a great run, the Winning the Internet blog has been retired. However, you can still keep in touch with New Media Mentors here.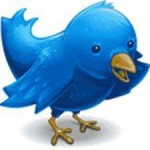 Psst. Check this out. From Nonprofit Tech 2.0, here are five "types of nonprofit tweets guaranteed to get retweeted."
A few of the highlights of this very helpful post and what you should DO:
Use quotes that inspire social good.
Post position statements with clarity and conviction.
Draft tweets that tap into the breaking news cycle.
More to do's and examples are included in the post, which will surely make your tweets retweetable.
In addition, it includes a few reminders of what not to do.
Here are the no- nos. Do NOT:
Promote all the time
Be sloppy with grammar or punctuation
Use too many hashtags
Format badly
Great stuff from Heather Mansfield.
Thank you!