After a great run, the Winning the Internet blog has been retired. However, you can still keep in touch with New Media Mentors here.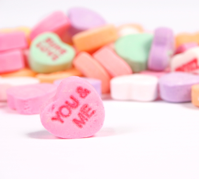 It's that time of year again! Time for conversation hearts, paper valentines, and a romantic dinner with your sweetie. In honor of Valentine's Day, we thought we'd share 5 things we love – little things and big things we saw online recently that made our hearts flutter.
1. CREDO Action's Keystone XL Vigils
On February 3rd, CREDO Action turned out 10,000 protestors asking President Obama to reject the Keystone XL pipeline. The primarily online organization pulled together 238 vigils in 49 states in just 72 hours, with the help of partners. Amazing.
2. CREDO's Vigil Buzz Feed Post
I guess we just can't get enough CREDO! After hosting their vigils, CREDO published a Buzz Feed Community post with pics from the events. Pretty cool use of (really good) event images.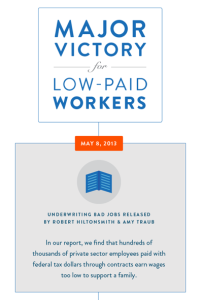 3. Demos' Victory for Workers Email
At the end of January equality-focused Demos sent out an email that was not your average text + action button snoozer. They broke down the organization's role in a recent victory for low-wage workers using images. Yes, images. In an email. To the right is a screen grab of a bit of it, but click here to check out the whole image that appeared in the email.
4. Peers' Airbnb Stories Tumblr
Many have been thinking about Tumblr and scratching their heads for months, but not Peers. The sharing economy-focused organization has been using Tumblr to collect and display stories about how Airbnb is changing lives.
5. David Cameron's Facebook Look Back Movie
Britain's Labour Party created a Facebook look back style video focused on David Cameron and key moments in the conservative-led government. Very clever.
Happy V-day everybody!
Image courtesy of Mark Aplet.