Darcy Burner (@darcyburner) is the former Executive Director of ProgressiveCongress.org, honorary chair of the PCCC, honorary chair of More and Better Democrats PAC, a board member of the Council for a Livable World's PeacePAC and a national board member for NARAL. The principal author and organizer of "A Responsible Plan to End the War in Iraq," which was endorsed by more than 60 candidates for the U.S. House and U.S. Senate, she has been a candidate for Congress in Washington's 8th District, a group program manager at Microsoft and a software developer at Lotus Development Corp.
Nathaniel Charny, Chair works as a union-side labor and employment attorney out of Rhinebeck, NY, representing national, state and local labor unions as well as plaintiffs in class action and individual employment discrimination, wage and hour and civil service matters. Nathaniel has served as Director of Legal Affairs for Professional Staff Congress/CUNY and was Assistant Counsel for the Writers Guild of America East. He has enjoyed appointment as Assistant Professor at the Culinary Institute of America in Hyde Park, NY, and Adjunct Professor at CUNY Queens College teaching courses on law and social justice.

Kety Esquivel (@KetyE) is Principal of Esquivel McCarson Consulting. Her work has taken her to China and Ethiopia with the UN. She's coached executives and directed Latino outreach for a Presidential Campaign. Kety has served as New Media Manager for NCLR, CEO for LATISM and VP with Ogilvy and Fenton and was a founding board member of HPRA NCC and NLC. She's the founder of CrossLeft and an author and blogger who has spoken at conferences worldwide. The Maynard Institute included Kety in their 31 Profiles of Women of Color in Digital Spaces. She graduated from Cornell where she served on the Board of Trustees.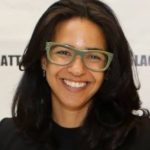 Liz Jaff (@lizjaff) is the Head of Campaigns at Crowdpac, where she works with clients, builds partnerships and drives political and outreach strategy. Jaff's role is to identify campaigns and candidates and help them build progressive successful movements. She served as Senior Policy Advisor to Congressman John Delaney, creating the largest bipartisan bill in congress on infrastructure finance. Before her work on the Hill, Jaff worked on the Obama-Biden Transition Team in 2008, and for the Obama Administration in the White House, the US Department of Commerce and the U.S. Agency for International Development.

Dr. Gabriela Lemus (@GabrielaDLemus) is Executive Director of Progressive Congress, the non-profit partner organization affiliated with members of the Progressive Caucus since September 2013. Previously she was Director of the Office of Public Engagement at the Department of Labor from 2009 to 2013. Prior to her work at the Department of Labor, Lemus was the first woman to serve as Executive Director at the Labor Council for Latin American Advancement.
Mike Lux (@ProgressiveLux) is co-founder of Democracy Partners, a consulting firm whose mission is building the progressive movement. Mike is a frequent blogger on Huffpo, DailyKos and Crooks and Liars and is the author of the book, The Progressive Revolution: How the Best in America Came to Be. He serves on the boards of several organizations including the Arca Foundation, Americans United for Change, Progressive Congress and USAction and is chair/founder of American Family Voices (AFV). From January 1993 to mid-1995, Mike served as a Special Assistant to the President in the Clinton White House, and he has played a leadership role on five Presidential campaigns.
Michael Moschella, Secretary (@mikemoschella) is the Director of DKC Analytics, the data, targeting, and digital engagement division of DKC Public Relations, Marketing & Government Affairs. Mike comes to DKC from NationBuilder, the California-based crm and cms technology developer, where he led a team of 50 digital organizers who supported 8,000 businesses, nonprofits and governments. Mike has advised pro-democracy movements and political parties around the globe, and helped lead the Truman National Security Project and the Truman Center for National Policy as their Chief Organizer and Political Director. Mike is a Boston native, an avid whiskey fan and a graduate of Cornell University's School of Industrial and Labor Relations.