After a great run, the Winning the Internet blog has been retired. However, you can still keep in touch with New Media Mentors here.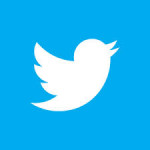 Just recently, I stumbled upon this blog post from Buffer (on Twitter in fact.) There are some juicy tidbits here, based on new statistics that will help you get more followers easily.
Here are some highlights:
Tweets with image links get 2x the engagement of those without. That's easy enough to do – and apparently worth the return.
Tweets with 100 characters get 17% more engagement.  Okay, shorter is better. I think we knew that.
Tweets with hashtags get 2x more engagement.  You can research hashtags by checking out this post I wrote a little while back.
Your tweets have a 12x higher chance of being re-tweeted if you ask for it, and 23x higher, if you actually spell out the word "retweet." Now that's a no brainer.
Good stuff here thanks to the author, Belle Beth Cooper. Time to tweet, more, better.