After a great run, the Winning the Internet blog has been retired. However, you can still keep in touch with New Media Mentors here.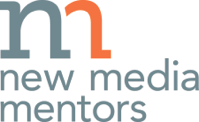 Since we launched over three years ago, we've worked with many stellar social justice and environmental groups working to make the world a better place. Recently we had the pleasure of mentoring TakeAction Minnesota, a statewide network of people working to realize racial and economic equity across Minnesota.
Throughout the mentorship Melissa Foley (chief mentor for New Media Mentors) worked closely with  their new media strategist, Jane Booth-Tobin. Our interview with Jane (below) tells the story of why we do what we do: to help groups work with purpose, achieve their goals and win campaigns.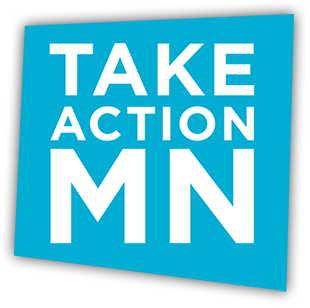 The interview:
Q: How do you expect the New Media Mentors mentorship to impact your work in the long-term?
Jane: The mentorship changed the way we plan for new media work so that at any given moment, I can be clear that what I'm doing is bringing us closer to our short-term and long-term goals. Certainly the new skills I learned are valuable, but it's this work that has changed us for the long-run.
Q: Specifically, do you expect the mentorship to help you do any of the following? If so, please explain how/why.
Make your organization able to accomplish more and create more social change
Grow your supporter base
Get more people to take action
Raise money
Save time and/or money
Jane: We spent the mentorship less on these specific skills, but in each of these areas we set concrete, achievable goals and created plans to achieve these goals so that we're consistently making progress (for example through adding a splash page to our website, creating a ladder of engagement, or regularly asking for money). Setting these goals was a big relief for me. Instead of having a goal like "build the list really big!" or "raise lots of money!" I now know what I'm accountable to and how I'm going to get there that I and our leadership agree on.
Q: You used your organization's work to raise the minimum wage in Minnesota as your practical campaign [a part of the mentorship]. How did the mentorship contribute to your win?
Jane: The work we did with New Media Mentors as part of our campaign to raise the minimum wage helped us plan strategically so that we knew we were using our time and resources to engage our members in the most effective way possible. This saved us huge amounts of staff time and also meant that we were able to try new things and capitalize on opportunities – like crowdfunding online ads – in the midst of a hectic campaign.
Q: Did the mentorship change the way organization leaders are involved with new media work? If so, how?
Jane: By including our Executive Director in the in-person training and the ongoing conversations with Raven [Brooks, ED of Netroots Nation and leader of the executive mentorship piece of NMM], the mentorship brought new media work to the front of Dan's mind in a way it hadn't before. He has a better sense of what we're doing across the organization in digital, what kind of resources we will need in the future, and (most importantly) can engage in imagining a long-term vision for digital work at our organization.
Q: Did the mentorship change the way organizers or other staff members are involved with new media work? If so, how?
Jane: By helping me create a template for strategic new media planning, I was able to work with program managers and organizers to take their new media abilities beyond practical skills to planning their own campaigns. This dramatically increases the amount of digital work we're able to do across the organization, and keeps me from having to attend meeting after meeting to keep up with every campaign.
Q: Did the mentorship change the way you approach new media work? If so, how?
Jane: After a few years in this role, I had rusty ways of running campaigns and working with my colleagues that were set up without intention as we raced from campaign-to-campaign. The work that we did in the mentorship around strategic planning helped me reground in what's most important (achieving a goal), so that I'm spending my valuable and limited time getting us closer to that goal. The structure of the planning documents meant that, even in a rapidly changing situation, I no longer had to throw out the plans that I drafted.
It also helped me bring a sense of curiosity back to the work – what were things we could do better? What were long-standing questions or roadblocks that we could get past? How could I write better emails instead of just racing through that like a task on my list? How does what we're doing relate to other organizations?
Both of these pieces were really energizing.
Q: What was the best part of the mentorship?
Jane: (Beyond the strategic planning stuff which I've talked about at length…) Working at the state level, there aren't many places I can go on a day-to-day basis to get questions answered, learn new skills, or strategize. Whenever I have a question or something I'm stuck on, I have to either just figure it out myself, work hard to find an answer, or decide to move on. About a month into the mentorship I realized what a backlog of those types of questions I had, and we were able to work through them one-by-one in a way that integrated with the work I was already doing. This was enormously helpful, both on a practical level but also in the sense that it made me feel part of a larger new media community and less isolated.
Q: Do you have any other comments?
Jane: I've mentioned this on the phone, but one of the best parts of the mentorship was how practical it was. We never did anything that wasn't going to have a positive impact on the work I was already doing. It was never homework for homework's sake, or learning some skills because everyone else is doing it. If it wasn't working for us, we didn't do it. That meant that it always felt like a really good use of my time. I always wanted to make sure I was keeping up with my to-do's so that I could get the most possible out of it.
I've really enjoyed the mentorship! In many ways the work that we did wasn't flashy since it wasn't about huge list growth or dollars raised, but it's had a significant impact on our new media program that will last for the long run.
We loved working with TakeAction Minnesota – and hope to work with many more groups doing great work like they do. Please get in touch if you'd like to hear more about our programs.