After a great run, the Winning the Internet blog has been retired. However, you can still keep in touch with New Media Mentors here.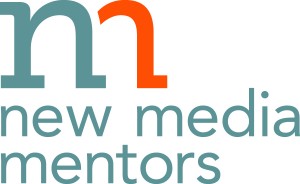 It's hard to believe 2014 is almost over. This year was a great one for New Media Mentors.
Here's what we've been up to:
With the generous support of the Ford Foundation we worked (or are working) with TakeAction Minnesota, Jobs with Justice and Alliance for a Just Society.
We also had the pleasure of working with the stellar team at Environmental Working Group in the spring – and were awarded a grant by the Ploughshares Fund this fall to work with Taxpayers for Common Sense.
We're lucky. We meet and work with talented, dedicated, staff and leaders who spend their days working for a just, safe and fair world. They're smart – and good at what they do. But like all of us, there is room for improvement – especially when it comes to working online.
Common challenges include applying strategic campaign planning to their online work, knowing best practices across platforms, testing and measuring their progress so they can adjust as they go, having the systems in place to do rapid response planning and knowing the elements that go into successful campaigns.
Our goal is to help them work with purpose – to set them up for the win. Here's what happens as a result:
"This experience was invaluable to our online team. EWG went into this mentorship looking for better ways to plan our campaigns, set goals and measure success. For each campaign and project we are defining our theory of change, setting measurable objectives and wrapping up with lessons learned. Working with New Media Mentors has helped us define a much clearer path for long term growth and success." -Environmental Working Group
"The mentorship changed the way we plan for new media work so that at any given moment, I can be clear that what I'm doing is bringing us closer to our short-term and long-term goals. Certainly the new skills I learned are valuable, but it's this work that has changed us for the long-run." -TakeAction Minnesota
(This is also why we do what we do.)
In 2014, we also:
Opened the doors to include a broader range of mentorships so we can tailor them to the size, experience and needs of specific organizations. That means some mentorships may be shorter and include fewer learning "modules" – while others will be the full six months.
Expanded and developed the executive mentorship program to dive deeper into the specific needs of each ED and develop learning modules that address those needs.
Mapped out what's ahead including: a scholarship program to be rolled out in 2015, "tune up" sessions so mentees and new groups can work on a specific project for a limited number of hours and a campaign planning tool we plan to publish and circulate.
Stay tuned!
A huge thank you to: our funders, advisors, mentees, friends and the stellar Netroots Nation team. We look forward to what's to come.
Please be in touch! We're eager to hear about what you're up to and figure out how we might work together. We've only just begun.