After a great run, the Winning the Internet blog has been retired. However, you can still keep in touch with New Media Mentors here.

Tonight an annual tradition continues, the President will address Congress and the nation to update us on the state of our union and his priorities. This year, more than other years it'll also be an extension of his presidential campaign.
This is a huge deal every year for anyone working in politics. My timeline's been filled today with predictions and punditry on tonight's address, and of course at some point the White House starts sending out embargoed snippets to the media and eventually the whole speech.
Last week we posted some observations on how non-profit organizations can navigate their issues in an election year. Kivi Leroux Miller has a good post up on her site about newsjacking. It's not really a new concept, but this piece really gets into some of the details around how you might accomplish it.
It's all about what he calls owning the second paragraph. It works like this: a news story breaks. Journalists are under pressure to update that story for the next edition or broadcast. So while the core of the story (the first paragraph) doesn't change all that much, the second paragraph does, with additional details or insights or related quotes. That's your chance to swoop in with something a reporter can use that's related — but not necessarily essential — to the main story to freshen it up. Then your part of the story gets repeated as other media outlets pick up the story.
You might be thinking ok great, but how can you possibly pull something like that off for the State of the Union address? Well speed, relevance and preparation are key.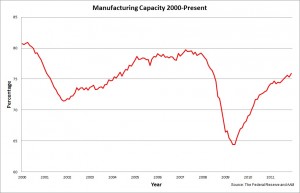 Throughout the day it's become pretty clear that a significant portion of tonight's speech is going to be about manufacturing, the economy and inequality. So if you're an organization that works on those issues then congratulations, you've just hit the news lottery. But only if you can capitalize on it.
One way you can do that in a situation like the SOTU is to be prepared with suggested policies, interesting research and stories to back up the policy points the President will make. By the nature of these SOTU addresses the speech will be more poetry than policy. But if you can be the answer journalists are looking for when they want to explore what that policy might look like then you can break through.
One of the organizations that sponsors Netroots Nation is the Alliance for American Manufacturing. All week they've been putting out some good stuff related to industrial policy and manufacturing in the US and abroad. Tonight they'll be circulating a lot of that material on social media channels and I'm sure working traditional PR angles as well.
You never know what'll get picked up, but the kind of preparation I'm seeing online is what you want to shoot for.
If you're trying to capitalize on the SOTU tonight for your organization we'd love to hear about your campaigns in the comments.