After a great run, the Winning the Internet blog has been retired. However, you can still keep in touch with New Media Mentors here.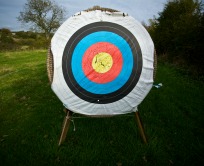 I'm a big fan of plans in general and marketing plans are no exception. It's not just because I was brainwashed in business school (okay, maybe that's some of it). I love these plans because they give structure to your work and force you to think things through methodically and carefully. It's tough to lose sight of your goals when every word you write must tie back to them.
Marketing plans like this one help you figure out exactly what you need to do to market your nonprofit organization effectively. They work well for any organization and are especially straightforward and helpful for organizations offering a service or selling a product.
The short-on-time marketing plan
A business school perfect marketing plan can be an extremely cumbersome document that requires time and money to produce. Since most of us have limited time and money to spend creating a plan, I've created a simplified plan. I call it the short-on-time marketing plan. This plan uses a subset of fields from a traditional marketing plan and draws heavily on staff knowledge and experience, rather than expensive market research.
The short-on-time marketing plan uses the fields noted below. All you have to do is work through the fields one by one (try not to skip ahead!). Start out by doing brainstorming for each field, then select the ideas that you believe will give you the best return on your investment (think money and time).
All of the examples come from my New Media Mentors work with Mujeres Unidas Y Activas' Caring Hands program, which seeks to employ immigrant women in domestic worker roles.
Goal & Objective
What are you trying to achieve at a high level? The objective is the measurable outcome you are hoping for, over a specific period of time. For Caring Hands, the goal was to grow the number of folks looking to hire a worker. For the objective we defined a specific number of jobs we are hoping to hit in the next six months.
Target Market
Who are your target customers? Define your target market at a high level and break it down by segment (into specific groups). For this one it can be helpful to research your past customers—their demographic info, preferences, etc. For example, one of Caring Hands' targets is middle-income people that live in San Francisco and need care for an elderly parent but can't afford to hire a full-time nurse or place their parent in a facility.
Motivators
What motivates people to become customers? For this field, list all of the factors you can think of (needs and wants). Make a note of the most important motivators and list the motivators in order of priority. For the Caring Hands example, motivators include cost, need for the service and passion for MUA's mission.
Positioning
This is the image for your service you'd like to create in the minds of the people to whom you are attempting to sell your product. For example, Caring Hands would like to position their eldercare workers as an affordable and socially responsible way to care for aging family members.
Marketing strategies
At a high level, how will you achieve your objectives? One of the ways Caring Hands hopes to do this is with advertising.
Tools/tactics
This section is for a detailed explanation of how you will execute your strategy. One of the things that Caring Hands plans to experiment with is Google Adwords, as part of the Google Grants program.
Measurement
This is the action plan for measuring overall success and success by tactic. It's also great to include indicator measures by tactic (when possible). For Caring Hands, this section includes recording the number of hiring inquiries they receive, the number of clicks on Adwords ads, etc.
Some of these fields may be relatively easy to fill in (like goal and objective). Others require a bit more work. When I went through this process with Caring Hands, we met several times to brainstorm tools and tactics.
Writing a plan like this for the first time can be trying, but it's also an extremely satisfying and almost cathartic experience. For me personally, there's nothing better than the comfort and security that comes from knowing you're working with purpose and headed in the right direction.