After a great run, the Winning the Internet blog has been retired. However, you can still keep in touch with New Media Mentors here.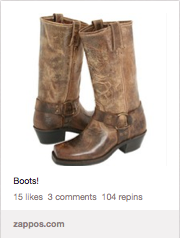 I joined Pinterest in July of last year. At first I was excited about the tool – it seemed like a great way to collect images from around the web. I used it to share inspiring photographs with my photographer buddy and to collect fashion ideas to run by my co-workers turned personal stylists (yes – Mary Rickles and Navi Ganancial have many talents!).
I had what some may consider an early win with the tool – a picture of boots I posted was repinned by over a hundred strangers. (Apparently I have great taste in boots!) So, naturally, I started to think about how Pinterest could be used by causes.
After several months of watching ambitious groups and social media gurus experiment, I've come to the conclusion that Pinterest can't be used effectively by most organizations – at least not yet. If you take a look the nonprofit- or cause-oriented Pinterest boards, the vast majority of them feel very forced, if not completely lame.
Pinterest might work for arts and culture-oriented organizations, but it's not necessarily the best tool for all organizations. The San Francisco Museum of Modern Art has got some beautiful boards on Pinterest, though even they have very few repins so far (and probably far fewer memberships sales from their work on Pinterest).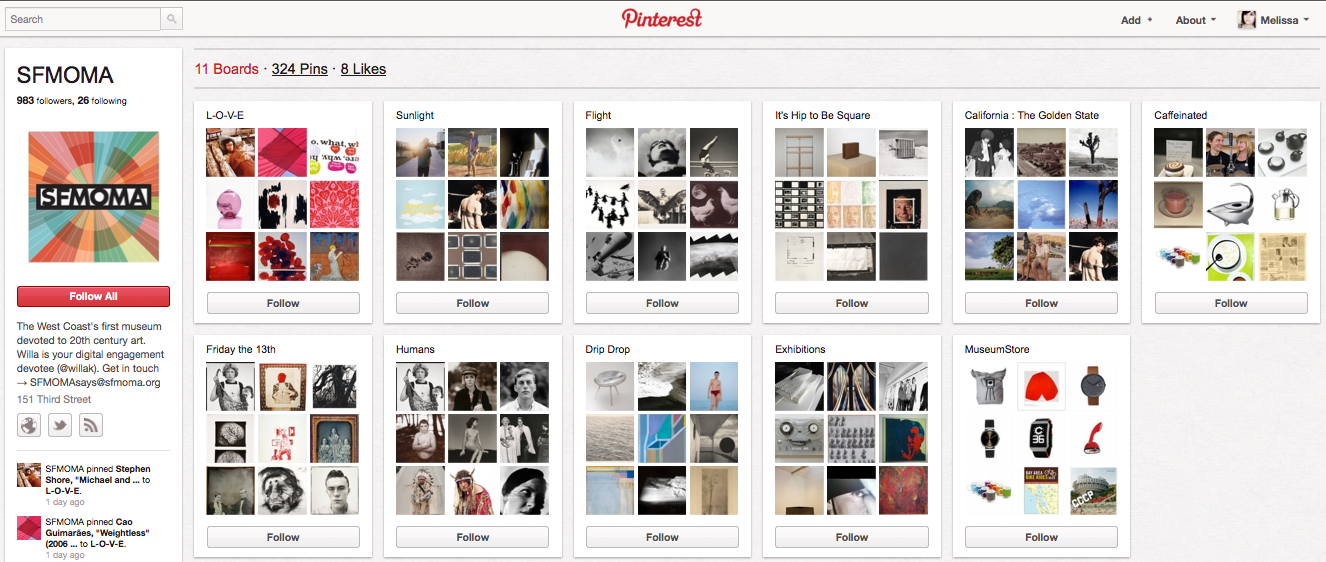 For most of us, it's important to fight through the bright shiny object syndrome on this one and get back to our goals.
Think about what you're trying to do, then choose the tool that's right for it. Also, think realistically about how much time you have and if you can afford to maintain another platform. For most of us, this means keeping Pinterest at arm's distance, unless of course you've just found the perfect pair of boots.