After a great run, the Winning the Internet blog has been retired. However, you can still keep in touch with New Media Mentors here.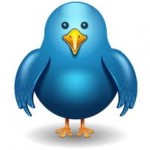 While we all know by now, it's not just size that matters – (it's impact, right?) – some of the numbers for social media platforms are well worth knowing.  And yes, its true – clear goals and sound strategies drive successful campaigns, in order to be effective we also need to know whom we're targeting and where those audiences hang out.
First up: Twitter
Tallying upwards of 500 million users, 33 billion tweets daily, and 1 million accounts opened every day according to Social Media Today  a Pew Internet report released in May 2012, has a great roundup of additional facts and figures including the following highlights:
African-Americans — Black internet users continue to use Twitter at high rates. More than one quarter of online African-Americans (28%) use Twitter, with 13% doing so on a typical day.
 Young adults — One quarter (26%) of internet users ages 18-29 use Twitter, nearly double the rate for those ages 30-49. Among the youngest internet users (those ages 18-24), fully 31% are Twitter users
 Users are split almost evenly between men and women
In addition Convince and Convert adds that Twitter users are 33% more likely to be Democrats. Their blog post is worth a read.
Other juicy bits:
One in five –  (20%!)! Smart phone owners are Twitter users.
@Twitter itself has 11,386,546 followers.
Takeaways: think before you tweet. Ask who are you trying to reach? Then master 140 characters. Twitter's not going away any time soon.