After a great run, the Winning the Internet blog has been retired. However, you can still keep in touch with New Media Mentors here.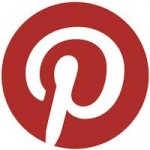 Newish kid on the block, Pinterest, is growing like a weed – from 1 million users in July 2011 to 20 million users today. This online bulletin board is the fastest growing social media site in both unique visitors and clicks on search engines according to Comscore's State of the Internet Report.
Some other Pinterest tidbits from the LA Times, it is:
60% women
More than 55% between 25 and 44 years old
Primary interests include home decor, crafts, fashion and food
Pinners are mostly from California and Texas, though the audience for Pinterest in states such as Missouri, Utah, Alabama, Oklahoma, Kansas and Iowa is twice or three times those states' audience for other social networks and forums.
Interesting.
So should you or shouldn't you take the plunge? Good question. While there are mixed reports on what Pinterest can and can't do for a non profit – such as drive traffic to your website, brand your organization and/or reach new audiences – there is always the big caveat: time.
It will take some experimenting to figure out the expected return on investment for your organization (compare the time you plan to invest, with what you expect to get out of it). If you do have hours in your week, here are some best practices to follow from Nonprofit Tech 2.0.
The upshot?  The opportunity to think visually – that is, tell your story in photos and pictures, may be worth it. You can reuse those assets in other social platforms and often they will get more traction than text. And you may reach people you won't get to otherwise.
No matter what, Pinterest will take an investment of resources. It's your call if you've got the bandwidth to give it a go. In any case, it's worth watching where this newish social platform goes over time.