After a great run, the Winning the Internet blog has been retired. However, you can still keep in touch with New Media Mentors here.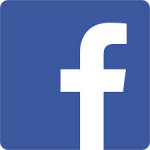 For anyone trying to figure out the ever changing algorithm on Facebook, here's a must read.
This post by Social Mouths sums up an analysis of 1.5 million posts on Facebook, by Track Maven.
While most of us know posts with visual content do better than those without, here are some other juicy tidbits to keep in mind.
Word Count matters.
According to this study,"posts with 80-89 words get double the engagement (6.19%) that those with 70-79 words (3.42%)." Pretty interesting, given many of us were told to keep things short.
Hashtags – yes.
TrackMaven points out that posts with hashtags see an average of 60% more interactions. Also intriguing, since I recently read that hashtags don't matter at all.
Questions – pose one.
Also, posts that ask a question get 23% more engagement. Looks like we should be making the ask.
To dive even deeper, TrackMaven offers a free ebook, the Marketer's Guide to Facebook, which provides more detail.
If  you're using Facebook, this is definitely worth a read.