After a great run, the Winning the Internet blog has been retired. However, you can still keep in touch with New Media Mentors here.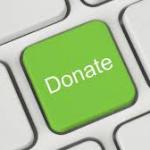 Yet another great post from our friend, Allyson Kapin, who is a partner at the Rad Campaign. In case you don't already know her, Allsyon has been named one of the  "Top Tech Titans" by the Washingtonian, one of the Most Influential Women In Tech by Fast Company and one of the top 30 women entrepreneurs to follow on Twitter by Forbes for her leadership role in technology and social media. Congrats, Allyson!
Her summary of this online fundraising scorecard which looked at 151 nonprofits, has some must know findings. Warning: it's not great news. Most non profits aren't following best practices when it comes to fundraising online.
Some highlights:
65% required users to go through three or more pages to actually donate. Forcing users to go through multiple steps is one of the fastest ways to lose donors.
84% of donation pages were not optimized for mobile, which made it hard for mobile users to complete a donation.
63% offered no action opportunities on their thank you page or emails.
37% of organizations did not engage in any communications with new subscribers within the first 30 days.
79% did not personalize emails with a name
This is an excellent list of what NOT to do. Doing just the opposite will lead to success.
Make sure you also add measurement and analytics when designing your online fundraising campaigns. And then apply what you've learned. Set goals at the outset of your campaigns, test your content, and once you're ready to roll, measure and analyze what worked.
Check out the info graphic too