After a great run, the Winning the Internet blog has been retired. However, you can still keep in touch with New Media Mentors here.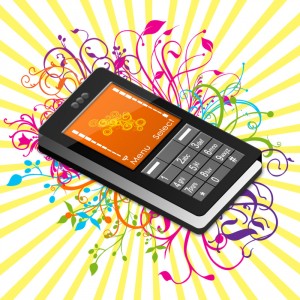 NN12 training preview—Leading up to the conference, we'll be featuring guest posts from NN12 trainers. Click here to register now for Netroots Nation, June 7-10, 2012.
Text messaging is already the de facto way our society communicates. People text to make plans with their friends and send vital information to coworkers. They have their phones with them at all times – on the dinner table when they're eating, and by their bedside when they're asleep.
Since people are already communicating with each other over text, shouldn't that be how you're reaching them too? More and more groups are realizing that a mobile campaign can be a simple and effective way to build a list of supporters and reach them with targeted, relevant information.
In this post, I'll step through why a mobile campaign is an important part of your outreach strategy.
1. Make it Easy for People to Join
Texting makes it easy for people to join your campaign, and it integrates seamlessly with your existing outreach. No matter what kind of communications materials you have – whether it's a PSA, a newsletter, a flyer, or even signs at an event – it's simple to add a mobile "call to action." That's the brief shout-out that says "Text our KEYWORD to our SHORT CODE".
Then, people can text to join no matter where they see your message. In fact, research has shown that asking people to text in is 3-4 times more effective than directing them to a website. Your audience may not be at a computer, but it's a sure bet they have their phones.
2. Ask Your Users Questions to Learn More About Them
Once people have joined your list, a mobile campaign lets you reach out them to learn more. Mobile marketing software (like my company, Mobile Commons) tracks and logs every text message you send or receive. So if you ask people for their zip code, or their email address, or what issues they care about most, you can store their answers. That's vital when you want to segment them later.
3. Target Your Message to the Most Relevant People
Once you've learned about your users, you can be sure then to only send them the messages that matter most to them. Target event alerts by zip code, or send action items only to the people who care about those issues. By sending the right message, to the right person, at the right time, you can motivate your audience far more than with a general blast.
4. Organize a Call-in Campaign
Of course, mobile communications is not just about text messaging. If you're an activist organization, the most important part of the mobile phone could just be the phone. At Mobile Commons, we can run a click-to-call campaign that routes each user to his or her local legislator. That way, you're motivating local advocacy on a national level.
That's just a small teaser of how a mobile campaign can help with your existing communications. For more ideas, please stop by my Netroots Nation training on Friday, 6/8 at 10:30am. In "Winning Wireless" we'll discuss how text messaging, phone calls, and the mobile web can help your organization connect with supporters and drive meaningful action.
Click here to register now for Netroots Nation, June 7-10, 2012.
Image by Yasin Öztürk.