After a great run, the Winning the Internet blog has been retired. However, you can still keep in touch with New Media Mentors here.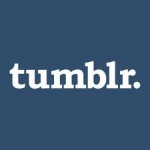 We posted a few weeks ago on the demographics of  Tumblr – the micro blogging site with 60 million "very engaged" users. But, while the numbers and demographics are intriguing, measuring exact results can be slightly elusive with this social platform.
Our interview with digital strategist of the Sunlight Foundation, Scott Stadum bears this out.  (I also work on Tumblr, for a nonprofit organization – and can attest to its mysteries.)
Here's what Scott has to say:
Can you tell us about your work using Tumblr?
My original intent was to highlight compelling government and political visualizations, but there aren't a lot of those.  Instead I began curating compelling visualizations that are a bit different than that norm or tell a story quickly.
What have been your two most successful posts so far on Tumblr – and what's your analysis of why they did so well?
These two posts were our most successful in terms of likes and shares:
Is Junk Food Really Cheaper?  and Olympic Evolution.
As for the food post, it's hard to say as it's from an NYT piece the previous September. I can guess that it hadn't quite made the rounds on Tumblr yet and the platform lends itself to discovery and virality, enabling it to take off.
The Olympic graphic tells a compelling story in a very engaging style and I'm guessing folks hadn't seen it before.  Having a huge following with some high level users in the mix help add weight to any post, if HuffPo or NPR share something we've found, that helps grow our base while surfacing new content that might not be getting out there.
What are Tumblr's pluses and minuses?
I hope at some point Tumblr develops an analytics tool set (I use Tumablyze currently.) It would be interesting to see reach for a particular post. And, cleaning up tags is a chore – the interface needs some work.
How much time does it take you each week to keep current on Tumblr?
Between 5 and 10 hours a week.
What metrics do you use and how do you measure your progress there?
Weekly I track follower growth, FB likes and keep loose tabs on pins to Pinterest.  I track visits, time on site, page per visit, bounce rate and exit rates to Tumblr and from Tumblr to the main Sunlight site as well as media mentions from other Tumblrs like Huffington Post, NPR and Short Form Blog.
The site's growth has been very solid so I haven't set quarterly growth goals. For now I'm just watching.
Any last words of wisdom?
For those starting out on Tumblr, be careful not to recreate your blog. Shake it up a bit.  And people love visuals, not just visualizations.
Great advice! And yes, by the time I find and post content, reblog, like,  follow and track our followers on Tumblr, I also spend up to about six hours per week. We've tested content there, and often if it takes off on Tumblr it's likely to do well on other platforms like Facebook (and as Scott says, sometimes vice versa.) The most successful content is visual with clever and compelling copy.
Beyond that, I too am watching and experimenting to see what Tumblr will bring.
We'd love to hear your stories.
Thanks, Scott!