After a great run, the Winning the Internet blog has been retired. However, you can still keep in touch with New Media Mentors here.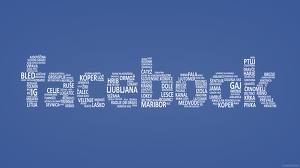 Have you been wanting to experiment with new online tools, but aren't sure what kind of budget you need? To help you out, we'll be breaking down the costs of some of the most popular marketing tools and special projects over the next few weeks.
First up is Facebook advertising. There are a couple of different ways you can advertise on Facebook, namely promoted posts and text/image ads. Today we're going to look at promoted posts.
As you probably know, when you post an update on Facebook, not all of your followers actually see the post. Facebook uses a secret algorithm to decide if they'll show your post to folks. (Essentially, they try to predict if your followers want to see the post. If Facebook thinks your followers might not be interested, the post won't appear in their feeds.)
A quick glance at the bottom of any of your posts will give you an idea of how many people actually saw it. For most organizations, only a fraction of users actually see any given post in their feed.

If you've got a particularly important post, maybe for a hot advocacy campaign or big fundraising campaign, you may want to pay to ensure that more people see your post. You can choose to show the post to people who like your page, and even friends of people who like your page.
The actual cost varies by page and post, but is generally around $100 or less for up to 30,000 fans. I looked at several pages while doing research for this post and found that the costs varied. However, they were similar enough to use for planning purposes. My advice is to estimate on the high side (since we're not talking about huge amounts of money) and just keep in mind that the true cost may be lower.
At the time of this writing, the cost to promote a Netroots Nation post was as follows: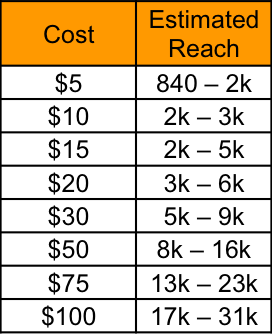 To determine the true cost to promote a post, click Promote in the bottom right corner of the live post.
Tune in next week for more about Facebook text/image ads.