After a great run, the Winning the Internet blog has been retired. However, you can still keep in touch with New Media Mentors here.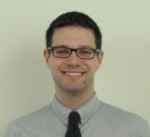 As we gear up for Netroots Nation 2013, we're taking a closer look at some of the convention's hottest training sessions. We're interviewing the trainers and taking you inside some of online activism's most popular and elusive topics.
Today we're interviewing Damien Shirley, who'll be leading The Online Laboratory: Perfecting Your Outreach Through Email Testing.
NN13 Training Session

The Online Laboratory: Perfecting Your Outreach Through Email Testing
Every email list is different, so how do you know what to say? What messaging will motivate your supporters the most? What subject lines will grab their attention? Which email layout will get them to click through? Fortunately, the answers to those questions—and more—are a simple email test away. Session attendees will learn the basics of email testing including what defines effective testing, what tools they need to get started, testing best practices, how to determine if a test was statistically significant and how to use testing results to develop best practices.
Interview
Q: How did you get involved in email testing?
A: Throughout my career, I've seen the online landscape shift rapidly—and dramatically. Email best practices are being revised all the time; even when there is a consensus, I've found that there are almost always exceptions, depending on who you're emailing.
For me, testing has been the best way to adapt to that constantly-changing landscape. I'm always testing new approaches and seeing how they perform; by analyzing that data implementing the most successful results, I can ensure that the email campaigns I'm crafting are perfectly tailored to their audience.
Q: In your opinion, why is email testing important?
A: These days, people's inboxes are more cluttered than ever. There are so many messages going back and forth that it's easy for emails to get lost in the shuffle. In my experience, testing is the best way to prevent that from happening.
A robust testing program is the key to understanding your audience. By testing new approaches and analyzing the resulting data, you can pinpoint exactly what resonates best with your supporters. The more tests you run and the more data you collect, the better you can tailor the your email campaigns to the preferences of your audience—which means you finally can cut through the noise and grab their attention.
Q: What are the two most important things to keep in mind when doing email testing?
A: 1) While you can test anything you want, you should test something that will improve your email performance. In my session, I'll go over some key email performance metrics some tests you can use to improve them.
2) Make sure your tests are properly structured—if you don't construct your email variants and test audiences properly, you run the risk of invalidating your results. My session will go over best practices that will ensure your tests are valid and your results are meaningful.
Q: Why should folks attend your session at Netroots Nation?
A: Everyone who communicates with their supporters via email needs to get ahead of the constantly-changing online landscape. Email testing will help you determine exactly how you can stand out within the increasingly-cluttered inboxes of your supporters. If you're not testing, you're guessing—and if you're guessing, you're potentially leaving a lot on the table.
I plan to teach everything  you need to know in order to launch an email testing program—from getting started to building good tests to analyzing your data and implementing your results. My goal is for everyone to walk away from this session with the knowledge they need to start testing as soon as they can.
To attend this training, or one of the 39 others at Netroots Nation 2013 in San Jose, register now.