After a great run, the Winning the Internet blog has been retired. However, you can still keep in touch with New Media Mentors here.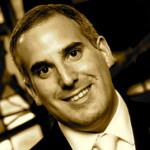 As we get ready for Netroots Nation 2014, we're taking a closer look at some of the convention's most exciting training sessions. We're interviewing the trainers and taking you inside some of online activism's most popular and elusive topics.
Today we're interviewing Doug Gordon, who'll be leading How to get media and breakthrough on your issue.
NN14 Training Session

How to get media and breakthrough on your issue
The media landscape is changing dramatically and getting more crowded by the minute. How do we breakout, breakthrough and win in this competitive landscape? Creative integrated (earned, paid, social) campaigns can influence decision makers, persuade the public, provide legitimacy and be the difference between a winning campaign and a losing one. In this session you'll hear from media and PR professionals about best practices and tips on how to make the most impact.
Interview
Q: Tell us about yourself and your experience with PR.

A: For the past fifteen years I have been working at the intersection of progressive politics and the media. I began my career doing communications work on Capitol Hill and on Democratic campaigns. For the last nine years, and most recently at my current job as Managing Director of FitzGibbon Media, I have been working with progressive organizations to develop strategies and messages to break through, define the issues and win.
Q: In your opinion, what is the most common mistake that organizations make when trying to get the attention of the media?

A: Progressive communicators need to stop thinking like communications directors and start thinking like editors. You may think your organizations' anniversary is newsworthy or that your petition delivery is breaking news but the reality is that it is probably not. We need to think differently and more creatively about how we can break through on our issues. The media landscape is changing rapidly, and our tactics need to follow suit.
Q: What are the two most important things to keep in mind when trying to get media attention?

A: We are operating in a media environment with scarce resources, diminishing demand and increased competition. Because of this, progressives really need to be creative and, to quote Steve Jobs, "think different." The old way of thinking of communications simply will not work anymore.
In this environment, it is very difficult—sometimes near impossible—to create a news cycle. Instead, to break through, progressives must anticipate upcoming news cycles and prepare in advance, so you can pounce on opportunity and have compelling, edgy and relevant content ready.
Q: Why should folks attend your session at Netroots Nation, and how can they connect with you?

A: A successful media campaign can help you break through on your issue, establish the legitimacy of your ideas, reach targeted audiences, influence opinion leaders and persuade the public. Unfortunately, not enough progressive organizations are doing communications well.
Swing by our training and we'll discuss best practices, share what works and what doesn't and give tips on how every organization – no matter what your communications budget is – can better break through.
If you have any thoughts on what should be included in this training, I would love to hear from you. You can find me through FitzGibbon Media or via Twitter @dgordon52 (make sure to follow me while you're at it!).
To attend this training, or one of the 39 others at Netroots Nation 2014 in Detroit, register now.