After a great run, the Winning the Internet blog has been retired. However, you can still keep in touch with New Media Mentors here.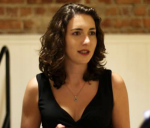 As we get ready for Netroots Nation 2014, we're taking a closer look at some of the convention's most exciting training sessions. We're interviewing the trainers and taking you inside some of online activism's most popular and elusive topics.
Today we're interviewing Kate Maeder, who'll be leading Power mapping and persuasion: The keys to building coalitions and making change.
NN14 Training Session

Power mapping and persuasion: The keys to building coalitions and making change
Movement building and making progressive change fundamentally begins with mapping key influencers, persuading people to join you and managing your database. Digital communication and CRMs make it easier than ever to leverage social networks to build coalitions, and an effective—yet often overlooked—tactic is to identify and persuade top social influencers. By targeting people with political-social influence, you're able to leverage low-cost online/offline tactics and "social norms" to activate a community/electorate. Always remember: What inspires people to join you?
Interview
Q: Tell us about yourself and your experience with power mapping and building coalitions.

A: As a political strategist and media consultant, I develop comprehensive, strategic digital and traditional media campaigns and leverage direct response tools to drive coordinated, grassroots campaigns – for political candidates, ballot measures, labor unions and nonprofits. And I have found that it is much more cost-effective to map Influencers and micro-target your message than to broadcast to a larger audience.
As an organizer in my own community and as a volunteer, I've been organizing likeminded professional women in the San Francisco Bay Area through an organization I co-founded called Women Get It Done. I'm currently the New Leaders Council San Francisco Chapter Director – an organization that trains the next generation of progressive leaders and is building a nationwide network of emerging leaders. I also organized the first Ready for Hillary grassroots fundraiser in August 2013, which then became a successful model for cities around the country.
Not only do I consult professionally on political power mapping and coalition building, but also I put my own advice into practice.
Q: In your opinion, what is the most common mistake that organizations make when building coalitions?

A: Failing to make a commitment to data. In order to build your audience and grow your coalition, first and foremost you have to know who your supporters are. You have to make sure you're collecting the right kind of information – First Name, Last Name, Email Address, Zip Code – that's just the start. The more information you have, the better you can be at narrowcasting your message and, going further, leveraging that supporter's social network to grow you coalition even more.
Data is key – and developing a standardized database that your campaign staff or members of your organization understand and maintain will set you head and shoulders above your competition and/or other groups in your field.
Q: What are the two most important things to keep in mind when doing power mapping and building coalitions?
A: (1) Who are the Influencers? Who in your geo-graphic target or issue-target has the most clout – both online and offline?
It goes back to social norms theory – people are much more likely to sign your petition, make a donation, show up to your party or whatever – if their friends or people they trust are doing the same thing. It's basic behavioral psychology.
And now with social media, the power of the crowd is easier than ever before to showcase, feature and "brag" about your successes or actions and show that there is a crowd of people onboard and excited about participating – whether for a candidate, cause or special event. Create a crowd – create the buzz.
(2) CRMs – or databases. Depending on your budget or scale – whether it's a neighborhood event, city initiative or a statewide race – it doesn't matter if you use a spreadsheet, NationBuilder, Nimble, Salesforce. Just use something. Many people have their opinions about which tools are best – but first and foremost, you have to get your organization or campaign onboard with understanding data and creating a culture that data is important.
Q: Why should folks attend your session at Netroots Nation, and how can they connect with you?
A: This session will talk about the fundamentals of power-mapping and understanding the importance of talking to Influencers, managing databases and CRMs and leveraging social norms to build an audience, get support and get people to pay attention to your message, candidate or important cause.
Twitter: @katemaeder
Email: katem@storefrontpolitical.com
To attend this training, or one of the 39 others at Netroots Nation 2014 in Detroit, register now.