After a great run, the Winning the Internet blog has been retired. However, you can still keep in touch with New Media Mentors here.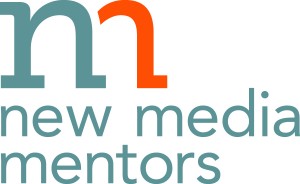 We're excited to announce that New Media Mentors (our mentoring program) is changing. We're expanding our program so we can work with many more social justice and environmental groups when our sixth cohort starts this fall.
From the start, our work has been based on a broad range of learning "modules" designed to help organizations grow and mobilize supporters, work strategically, understand best practices, develop rapid response programs, fully deploy analytics, and track and measure impact.
Now, over three years in, we're offering mentorships designed to fit the needs of a range of organizations depending on their size, experience and structure.  That might mean shorter, more focused mentorships for smaller groups with limited staff and budget, and longer mentorships for larger groups with more complex online programs and organizational structures.
Here's how it works:
For a small organizations (up to $1.5  million in annual budget) a focused mentorship would include:
A new media assessment
2 or 3 of the most popular modules like Facebook and email
A roadmap that outlines goals for the future
For  mid-size to large organizations ($1.5M to $5M annual budget and above), mentorships would include:
A new media assessment
Modules ranging from tool best practices to strategic planning
A roadmap designed to guide work for 6-12 mo. after mentorship
For each of the above the number of modules and length of time would vary dependingon the specific needs of the organization. More details can be found here.
We've loved having the chance to work with so many stellar organizations – and are proud of the program we've built, including the learning modules below. These are just some of them:
Adwords
Analytics
Campaign planning
Email
Email development process
Email testing
Facebook
Facebook ads
Fundraising
Ladder of engagement
List building
Mobile
New media roadmap
Rapid response planning
Strategic planning
Twitter
Video
Website
What we haven't changed is our approach. We are committed to mentoring organizations so they take home the goods, integrating new knowledge and skills for the long term. Our goal is to maximize their impact, making the world a better place for all of us.
We'd love to hear from you and learn about your work!  Here's how to get in touch.
See you at Netroots Nation!