After a great run, the Winning the Internet blog has been retired. However, you can still keep in touch with New Media Mentors here.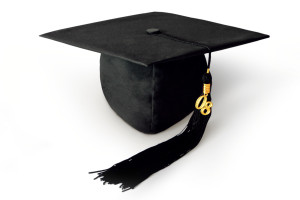 As we get ready for Netroots Nation 2015, we're taking a closer look at some of the convention's most exciting training sessions. We're interviewing the trainers and taking you inside some of online activism's most popular and elusive topics.
Today we're interviewing Isaiah Castilla of Alliance for Justice, who'll be leading 7 Legal Rules for Online Advocacy That Everyone Should Know.
NN15 Training Session

7 Legal Rules for Online Advocacy That Everyone Should Know
Can a c3 lose its tax status over a careless tweet? What happens when a politician "likes" your organization's Facebook page? Social media can help an organization shape public policy, but it comes with its own set of rules and regulations. Many nonprofits are hesitant about engaging in online advocacy, but knowing these rules can strengthen your work! Join us for a training that will clarify the rules for using social media, blogs and email as part of your advocacy toolkit. Trainers will give concrete examples and invite the audience to discuss hypothetical situations to develop a deeper understanding of the rules that apply to online advocacy.
Interview
Q: Tell us about yourself and your experience with nonprofit law.

A: Prior to joining AFJ, I was founding member of The Castilla Law Group, P.L.L.C. I managed a caseload of both civil and criminal matters, in addition to working with non-profits on political advocacy and development. Before practicing law, I served as Deputy Finance Director for the Musgrove for United States Senate Campaign, North and Central Regional Finance Director for the Alex Sink for Governor Campaign in Florida, and Finance Director and Counsel for the Bill Luckett for Governor Campaign and Progress for Mississippi PAC. During my tenure as a finance staffer, I built and executed robust fundraising plans and gained a wealth of knowledge in state and federal campaign finance law.
I've worked at Alliance for Justice's Bolder Advocacy Initiative for 3 ½ years.  In that time, I've had the awesome opportunity to work with incredible nonprofit organizations on the legal rules of advocacy.  It has allowed me to use the knowledge I've gained from years on the campaign trail and work to amplify the advocacy of tax-exempt groups working on civil and human rights, environmental justice, and other issues that I hold dear.
Q: In your opinion, what is the most common legal/tax mistake that organizations make when engaging in online advocacy?

A: I could probably go on and on about this topic, but I'll try to keep it brief. The most common error that organizations make in regards to social media is when 501(c)(3) public charities use their organization account for partisan political purposes. Sometimes, an organization or someone acting in their official capacity on Twitter, for example, uses that platform to express a partisan viewpoint. Since 501(c)(3)s can't support or oppose candidates for public office, this could lead to a warning letter from the IRS, a hefty excise tax, or loss of an organization's tax-exempt status. More commonly, it could lead to unwanted attention and complaints that force the organization to drain resources to defend the itself in the media.
Q: What are the two most important things to keep in mind when doing online advocacy?

A: When using social media, 501(c)(3) organizations should always remember that despite the prohibition on 501(c)(3)s engaging in partisan political activity, there are many activities that social media advocates can safely engage in, even in an election year. Second, advocates should remember that if you're affiliated with a 501(c)(3) public charity, the lobbying limits and definitions of lobbying still apply. The lobbying limits are generous limits, especially when you consider the low-cost of social media lobbying communications. We'll discuss these issues and many more during our workshop.
Q: Why should folks attend your session at Netroots Nation, and how can they connect with you?

A: Social media provides an amazing opportunity for organizations to get a very high return on their advocacy investment. You can reach millions of people at a minimal cost to your organization. This training will help clarify the rules on elections and lobbying for organizations that are active on social media, so that you can take full advantage of the benefits that come with being an advocate in the digital age. If you'd like to connect with me, you can find me on Twitter @IsaiahAFJ. You can also reach me by email at Isaiah at afj dot org.
To attend this training, or one of the 39 others at Netroots Nation 2015 in Phoenix, register now.
Image by jussstas.